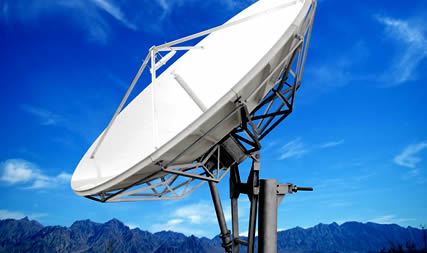 KARIBA SYSTEMS offers a variety of VSAT (Very Small Aperture Terminals) solutions to meet your broadband communication needs, including fax, voice, video and high-speed internet.
Regardless of where you are and how much your local communication infrastructure is developed, broadband telecommunication technology enables you to communicate with any other location on the globe.
Our engineers are helping businesses and organizations successfully accomplish their goals and missions with field-tested, professional VSAT technology. KARIBA's broadband solutions include network design, system integration and full time support in remote regions. We offer fixed and mobile terminals with global or regional coverage for a variety of applications. Turnkey solutions for industry-specific applications are developed in cooperation with our clients for maximum usability and efficiency.
Fixed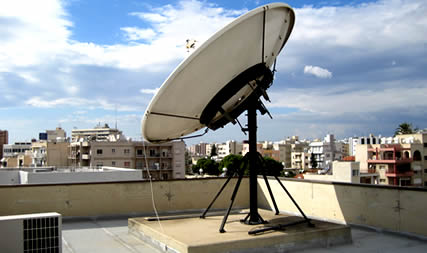 KARIBA offers Fixed VSAT turnkey solutions with dish sizes ranging from 0.98 m to 5.8 m and bandwidths of up to 100 Mbps. We offer both dedicated and shared services to corporate and governmental clients. Our dedicated VSAT services feature:
• Link availability of 99.5 to 99.9% 365x24x7 monitored by our NOC
• Prominent global service providers
• High performance equipment
• On-site installation, maintenance and support
Mobile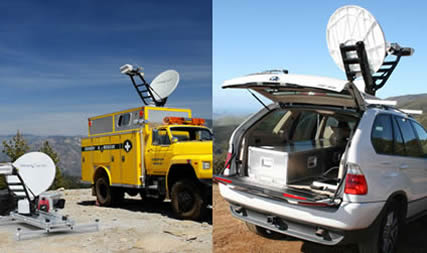 KARIBA's Mobile Office and Broadband on the Go solutions are designed for professionals that are on the move and need constant connectivity regardless of the communication infrastructure in their locality.
Based on BGAN systems, these solutions offer automatic alignment, rugged hardware, easy setup, and global coverage to meet the most demanding requirements in any environment.
Flyaway Terminal is another mobile solution offered by KARIBA designed for professionals that demand mobile satellite communication without the need for on-the-move connectivity and global coverage. Mounted on a vehicle or set up on any firm ground, Flyaway Terminals are available on Ka, Ku or C-bands with KARIBA's standard service plans.