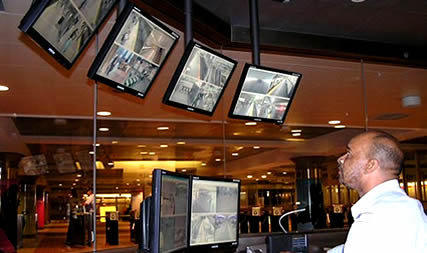 KARIBA designs and installs complete Safety & Security solutions aimed at providing maximum protection for your personnel and property.
CCTV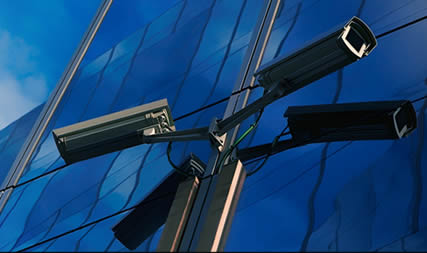 Facility and building security monitoring systems are not complete without a versatile, well-designed Closed Circuit Television (CCTV) system. KARIBA engineers have custom designed and installed many CCTV systems for government buildings, banks, construction sites, secure areas and other important facilities in various countries. Depending on the needs of our client, we utilize dome, hi-power zoom, infra-red, explosion proof and other types of cameras from industry leaders such as Bosch, Panasonic and Pelco. Fully equipped control center with special monitors and communication equipment are part of our turnkey CCTV system solutions.
Access Control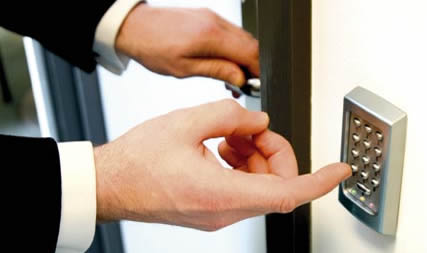 KARIBA designs and implements various Access Control systems based on solutions from multiple vendors. Our turnkey Access Control Solution comprises three elements: personnel identification devices such as biometric and ID card scanners; burglar alarm systems to control building doors and other entrances in off hours, and turnstiles for main entrance and human traffic control.
PA System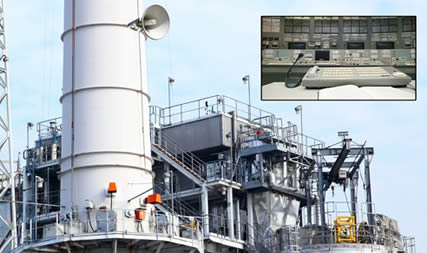 Whether implemented inside buildings or outdoors, Public Announcement systems have been the traditional method of calling people in organizations or large areas. These systems are also used as a means of public alert in case of emergencies. Many government agencies utilize these systems, either in a fixed setup or installed on vehicles, for their operations. KARIBA provides PA systems to government and private institutions. Our systems are tailored for the specific needs of our clients, with staff training and KARIBA's unmatched after sale support.
Fire Alarm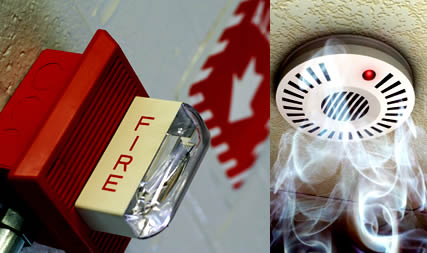 One of the components of Building Automation System (BAS) is fire alarm devices. Like other BAS components, fire alarm systems need careful design based on the building architecture, location of sensitive (flammable, chemical, high value, etc.) material and equipment in the facility, and the size and number of buildings in a facility. KARIBA provides fire alarm systems of various sizes for different uses. Systems for steel mills, oil refineries, factories and large warehouses utilize industrial grade devices, while smaller facilities use more cost-effective systems. In all these cases, KARIBA provides you with high-grade devices that are guaranteed to provide many years of dependable service in protecting your personnel and property.