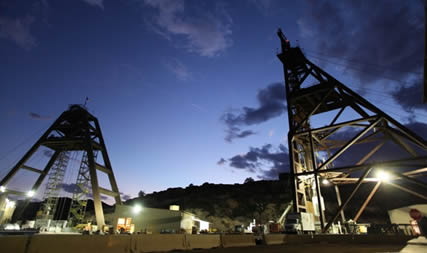 Mining companies have found great value in ICT investment, from communicating with the most remote regions in the world, to monitoring and control of assets and various aspects of the operation in any particular location. Higher productivity, safety of personnel, protection and maintenance of equipment and assets, and lowering cost across the board are possible by employing new technologies.
KARIBA offers mining companies proven solutions to enable them to run their operations safer and more efficient. Tracking heavy equipment and mining machinery, monitoring sensors on remote installations, managing water in water in mining, monitoring weather stations, controlling dust, and many other tasks that are essential in efficient management of a mining operation are all possible with KARIBA solutions at low cost and high productivity.
Specific Solutions for Mining
SCADA & M-2-M Communication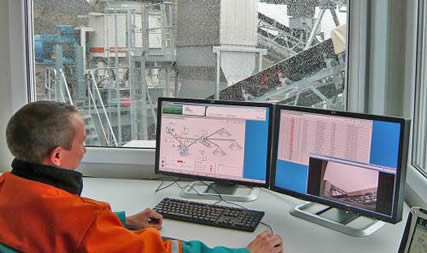 Remote monitoring sensors and controlling fixed assets that are located in the outskirts of mining operations by satellite link helps to increase operational efficiency in the mine by minimizing human intervention. An immediate advantage of utilizing this technology is reduction in the number of visits to the site, and real-time information retrieval from the sensors from anywhere that can connect to the internet.
SCADA and M2M devices collect field operation data by high accurate transducers, and then send the data to the control center by means of a combination of communication systems that include:
• Normal routers
• Wireless networks
• VSAT communication
• Terrestrial microwave link
KARIBA SCADA and M-2-M communication over satellite help by:
• Transmitting data from remote weather stations to forecast conditions of all-weather road and slope stability
• Measuring and control dust levels to minimize hazards to moving equipment, ensure health and safety of personnel and reduce dust suppression costs
• Improving data quality and availability
• Monitoring and controlling dewatering pumps and flood control systems, and water quality sensors to gauge pollutant levels remotely.
• Increasing operational efficiency and automating processes
Fleet Management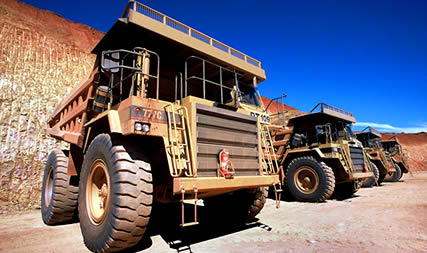 Mining sites operate a variety of mobile equipment such as trucks, excavators, loaders, dozers and graders. Keeping track of the locations and monitoring the functional status of this equipment is a challenging job.
KARIBA fleet management solution help mining companies to protect their assets, maximize productivity and ROI by:
• Tracking equipment location, usage and work hours
• Using sensors to monitor equipment health and schedule proactive maintenance
• Reducing mechanical failures and security threats
Our systems automate the monitoring of health and operation of equipment by gathering and transmitting data about equipment functioning status and early warnings of developing problems before a catastrophic failure occurs.
Some of the functionalities of our Solutions are:
• Asset and sensor monitoring and control
• Text messaging
• Vehicle & driver performance
• Cargo monitoring
• Vehicle telemetry
• Fleet management
• Remote worker safety
• Field data collection
• SCADA extension
Worker Safety Monitoring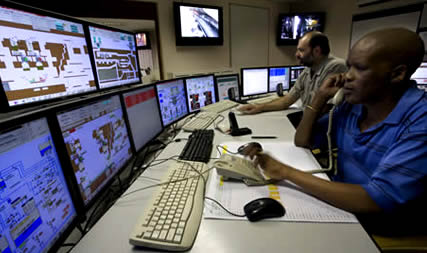 In the mining industry, accidents can be terrible devastating effects. Human loss and environmental damages cause serious moral and societal concerns. New safety preparation, planning and management technologies make it possible to enhance safety programs and improve the likelihood of fewer and less costly incidents.
KARIBA solutions give you the tools you need to implement innovations that can have a dramatic impact on the safety of your operations. Our CCTV surveillance systems help safety managers in mines to watch critical locations and hazardous areas and detect unsafe activities and unauthorized presence to prevent accidents.
After an accident occurs, analyzing video data helps these managers and accident investigators to discover what exactly happened. But more importantly, watching recorded video of the accident area can give clues to identification and whereabouts of crew members that were present there when the disaster occurred.
Another advance technology offered by KARIBA for safety of miners is real-time identification-enabled tags to locate people within reasonable proximity of their locations, both inside and outside of an operation and surrounding areas in order to prevent and respond to accidents. In case of accidents, knowing the location of personnel reduces the need for rescuers to sweep areas for unaccounted-for employees.
General Solutions
KARIBA presents custom designed ICT solutions and services to mining companies that enable efficient running of their business processes at the company headquarters and field offices. We evaluate your needs at any of your locations and design specific solution from our large collection of technologies. Below are our general ICT offerings to mining companies:
Infrastructure
• Broadband (VSAT) networks
• Wireless Networks
• Wired Networks
• Network Security
• Data Center
• Information Systems
Communication
• Mobile VSAT Solutions
• IPBX and VoIP
• Videoconferencing
• Radio Communication
• Terrestrial Microwave Link
Safety & Security
• Closed Circuit Television (CCTV)
• Access Control
• Fire Alarm Systems
• Public Announcement & PAGA
Business Management
• Employee Attendance Tracking
• Inventory Management