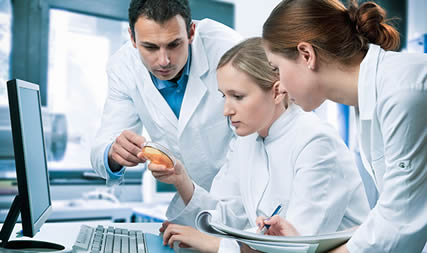 Healthcare organizations today face a myriad of issues and problems on the way to realizing their mission of providing quality, on-time and effective medical care. This can only be realized by utilizing advanced information and communication technology, tailored to specific needs of each hospital or clinic built on a solid infrastructure, customized workflows, dependable hardware and flexible software.
KARIBA offers healthcare industry specific solutions for managing and making available to healthcare professionals important patient information whenever and whenever they need it, helping to increase the effectiveness of medical services and lower costs that benefit both the hospitals and the patients.
Healthcare Specific Solutions
Hospital Information System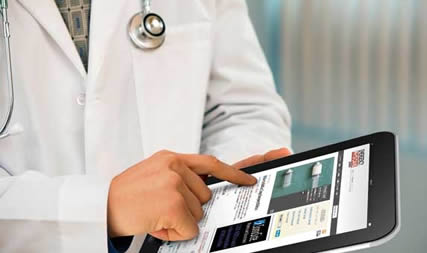 An advanced and functional information system is what ultimately turns all the investments that a healthcare organization makes in ICT systems into real world results by providing fast and quality care when and where it is needed.
KARIBA evaluates the needs of a healthcare organization and partners with industry leaders like Dell, HP, Oracle and Motorola to design a high performance, functional and integrated information system. Our end-to-end solutions include Electronic Medical Records (EMR), Point-of-Care data systems including wheeled and wall mounted systems, workflow for lab tests, and mobile data for hospital workers wherever they need it.
Our cost-efficient designs make the most use of the existing equipment and systems as much as possible, bringing down the cost and time of acquiring new technology and training staff, and making the transfer to higher level faster and easier.
Point-of-Care Communication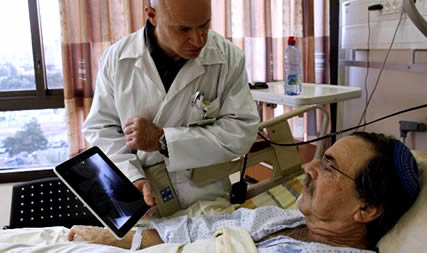 KARIBA provides advanced hospital internal communication systems that enable hospitals to design and implement efficient workflows that increase the speed and quality of patient care delivery.
Our solutions are complete systems with hardware and software, and are integrated into KARIBA's enterprise healthcare solutions. We can also integrate the new system into hospitals existing information architecture, as the solutions from our partners such as Amcom and Vocera are highly flexible and customizable.
Clinical Alerting Systems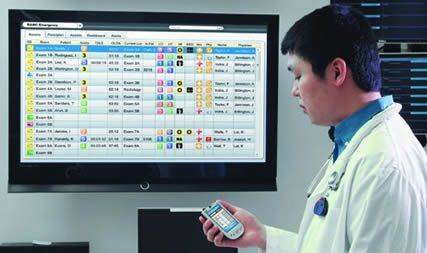 KARIBA's Clinical Alerting Systems centralize the management of critical alerts and alarms generated by point-of-care and safety systems such as nurse call, patient monitoring, and many others. These systems:
• Offer the organization and the end users a broad range of solutions to meet their specific needs for robust, reliable, secure delivery of critical pages, alarms, and alerts
• allow users to receive and send messages from the smartphone of their choice based on their unique needs
Telemedicine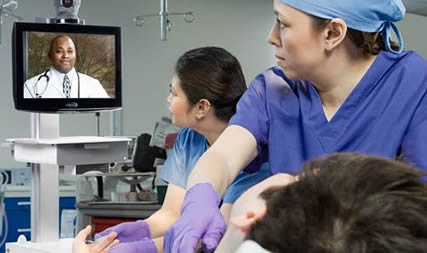 Telemedicine technologies have enabled healthcare organizations to extend their services to the remotest locations without the need for skilled physicians to be present.
KARIBA uses technology from its partners such as Cisco and MedWab to offer advanced cloud-based and mobile systems to its customers in healthcare industry.
Dispatch Unit Communication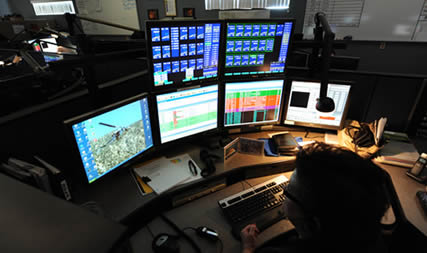 Emergency Dispatch Units require a robust communication and location tracking system that has been proven in the field and under stressful conditions. KARIBA offers some of the best dispatch communication and control systems available in the market today.
The systems include control center, vehicle units and hand held devices for a complete end-to-end solution.
Our solutions with components from our partners such as Motorola ensure professional service for dispatch units in hospitals and emergency centers for years to come.
Mobile Clinic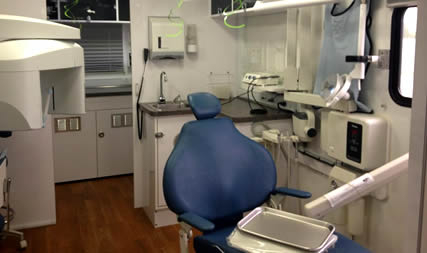 KARIBA also provides solar powered mobile healthcare units fit into 20 ft. or 40 ft. containers that can be customized for emergency treatment, general clinical care, surgery, or laboratory. The units are equipped with satellite link and telemedicine communication unit from Cisco, creating the opportunity to provide the highest quality medical care at the most remote locations.
General ICT Solutions for Hospitals
Like any other enterprise with mission-critical operations, Hospitals and Clinics depend on information systems based on highly available, reliable and secure infrastructure to carry on their operations.
For a healthcare center, secure and reliable communication with information sources, patients, physicians and other healthcare centers is essential. KARIBA provides external communication services to hospitals and clinics using four technologies:
Public Announcement systems for inside and outside hospital buildings provide the fastest way to access large number of people in specific buildings or areas. Almost all enterprises with physical distribution in several buildings and/or locations can benefit from these systems.
Like any enterprise engaged in a serious, mission-critical business, healthcare centers are concerned with security and safety of their facilities, which directly affects the quality and reliability of the services they provide to their patients and the public.
KARIBA designs and implements the following facility safety and security systems:
Infrastructure
• Wireless Networks
• Wired Networks
• Network Security
• Data Center
External Communication
• VSAT
• IPBX and VoIP
• Videoconferencing
Business Management
• Employee Attendance Tracking
• Inventory Management