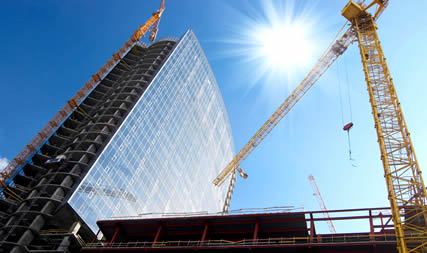 Every construction company can benefit from the possibilities that Satellite Communication creates for enhanced control and monitoring of assets and employees towards greater productivity and ROI. KARIBA's Solutions for Construction Companies are formed around the latest wireless and satellite communication technologies and include Fleet Management, Remote Cargo Security, Radio Communication, KARIBA's Broadband on the Go and Mobile Office, and radio communication networks. In addition, we supply and install Technical and Project Management software, and help accelerate the design stage by providing 3D photorealistic architectural visualization and animation services.
Specific Solutions for Construction
Fleet Management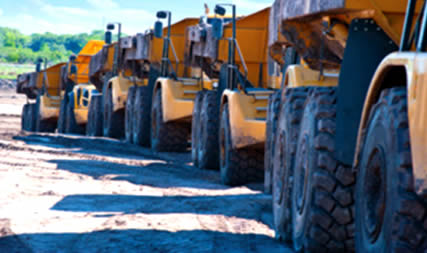 KARIBA offers construction companies turnkey tracking, control and communication systems. Our solutions enable the complete control and management of every individual vehicle and machinery in the fleet to prevent unauthorized or excessive use, protect cargo from theft, and provide safety to the crew.
Some of the functionalities of our fleet management solutions are:
• Asset and sensor monitoring and control
• Text Messaging
• Vehicle & Driver performance
• Cargo Monitoring
• Vehicle Telemetry
• Fleet Management
• Remote worker safety
• Field data collection
• SCADA extension
• Field force automation
Workforce Management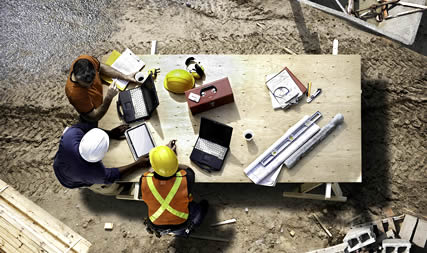 KARIBA offers construction companies solutions for workforce location tracking. Site and project managers can see the location of every employee on the site and communicate with them on the fly. This is another way to speed up the processes on the job site and increase safety of personnel by watching for people getting close to hazardous areas.
Site administrators can easily keep track of the attendance of the employees and visitors automatically. Historical attendance records are kept for administrative and accounting purposes.
On-site Communication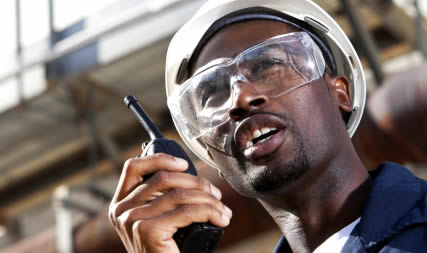 Two-way radio communication equipment has traditionally been used by personnel in a construction site as the most versatile means of communication. KARIBA supplies radio equipment from Motorola, Codan and iCom specially designed to be used in harsh environment such as a construction site.
KARIBA can also design and install wireless networks on construction sites. This has the advantage of enabling all wireless devices, such as smart phones, tablets and laptops, to communicate with each other from anywhere in the wireless coverage area. The devices can also connect securely to the internet and company network resources on servers through this wireless network.
3D Visualization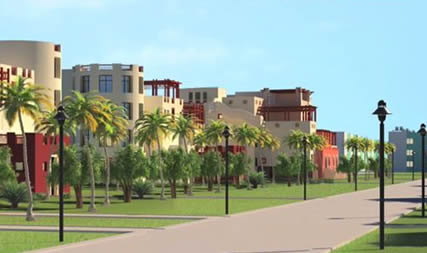 3D photorealistic visualizations of architectural designs and engineering structures allow designers and owners alike to visualize and evaluate the buildings and facilities they wish to invest in ways that were never before possible.
KARIBA 3D Visualization services adds value to every construction project by enabling the stakeholders to quickly and most realistically see the future, walk through the structure and facility, and make modifications in the conceptual design stage and before the full design documents are produced, lowering cost and decreasing the time of completion of the project by eliminating modifications in the later stages of the project lifecycle.
Technical Software
KARIBA is a provider of licensed technical software for construction industry from original vendors. We supply Autodesk collection of engineering software, including the AutoCad Suite (Architecture, Structural, MEP) and Revite from Autodesk, Microstation, Procon, STAAD Pro and Tekla.
General Solutions
KARIBA presents custom designed ICT solutions and services to construction companies. Site survey, requirements analysis, design, procurement, implementation, testing and commissioning, training and maintenance, and upgrading recommendations form a complete end-to-end process that we go through for every customer. Below is a brief description of what we have to offer to our customers in the oil and gas industry.
Infrastructure
• Broadband (VSAT) networks
• Wireless Networks
• Wired Networks
• Network Security
• Data Center
• Information Systems
Communication
• Mobile VSAT Solutions
• IPBX and VoIP
• Videoconferencing
• Radio Communication
• Terrestrial Microwave Link
Safety & Security
• Closed Circuit Television (CCTV)
• Access Control
• Fire Alarm Systems
• Public Announcement & PAGA
Business Management
• Employee Attendance Tracking
• Inventory Management